OUR IMPACT:
Fenway CDC improves the lives of over 1,000 adults, children, and youth each year. We help them access affordable housing, social services, education,  job skills training, employment, fresh produce, financial workshops, health programs, and civic engagement activities.
LATEST NEWS:
Taste of The Fenway
Thursday, September 21, 2017
5:00 pm – 7:00 pm
Van Ness Street, Boston (Kilmarnock St. to Richard B. Ross Way)
Enjoy delicious food and drink tastings from over 20 restaurants, live music and art.  Sponsor this event or purchase your tickets at the below link.
Career & Resource Fair
Fenway CDC is partnering with Roxbury Community College to organize a Career & Resource Fair to help job seekers network with hiring companies and organizations. To attend this free event, please RSVP at this link.
News – 8/16/2017
Baker-Polito Administration awards $72 million to Create, Rehabilitate and Preserve Nearly 2,000 units. Fenway CDC thanked our government and community parters for the funding support to help us rehabilitate 52 homes at Burbank Gardens. See this link for more info.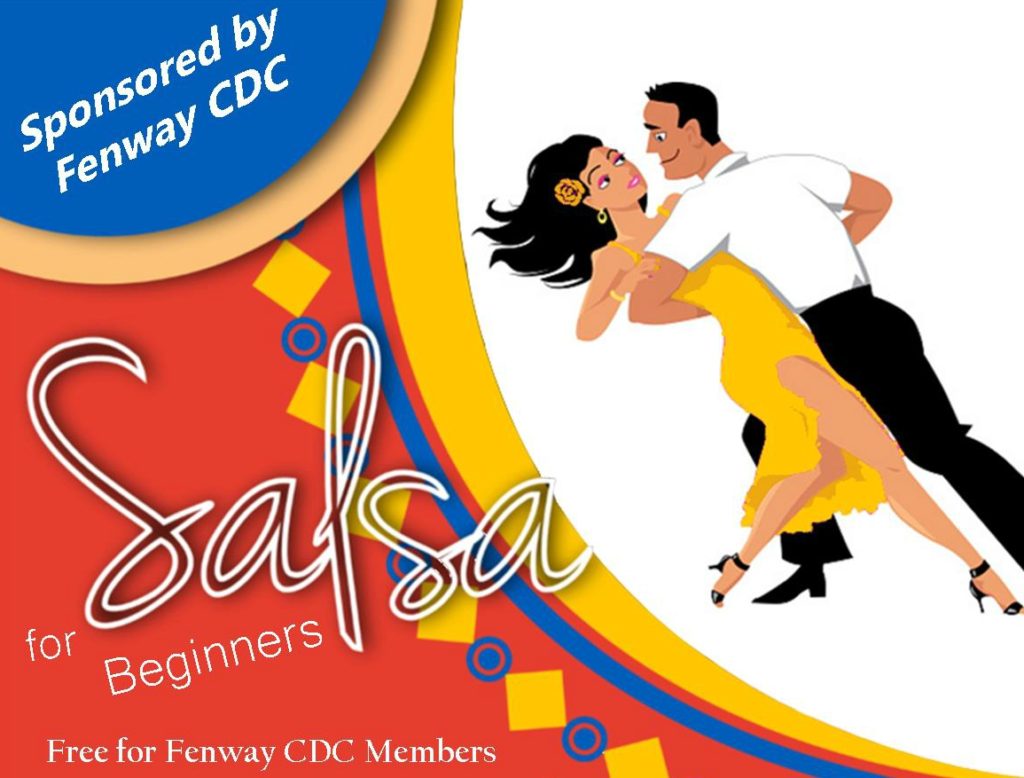 Dancing in the Fenway
We thank the residents,  workers, and visitors in the Fenway for joining our Salsa dancing class. We appreciate Fenway Health for hosting  us.
Fenway Ball
Fenway CDC's 44th Annual Meeting
Fenway CDC thanks Sheila Dillon, city officials, and over 120 members and supporters who joined us to celebrate Fenway CDC's acquisition of Burbank Gardens. Fenway CDC will be rehabilitating 52 homes to protect the residents from displacement and preserve the long-term affordability of this mixed-income development.
We thank 39 hiring organizations for participating in Fenway CDC's Career & Resource Fair on May 9th at Temple Israel to network with job seekers.
Read more about our residents' vision for the Fenway!