OUR IMPACT:
Fenway CDC improves the lives of over 1,000 adults, children, and youth each year. We help them access affordable housing, social services, education,  job skills training, employment, fresh produce, financial workshops, health programs, and civic engagement activities.
LATEST NEWS:
Fenway Latino Gathering
Thursday, November 2, 2017
6:00 PM – 8:00 PM
Fenway CDC, 70 Burbank Street, Boston
Meet your neighbors and learn about issues, happenings, and events in your neighborhood. For more information, please contact Margarita
Mateo at cmargarita@fenwaycdc.org or (617) 267-4637 x 10.
Compartir Latino en Fenway
Jueves, 2 de noviembre del 2017, 6:00 PM – 8:00 PM
Acompáñanos para divertirnos con juegos. Tendremos pizza y soda. Conoce nuevos amigos y aprende sobre los asuntos y eventos que están pasando en Fenway. Se estarán aceptando reservaciones hasta el lunes, 30 de octubre con Margarita Mateo al cmargarita@fenwaycdc.org o puedes llamar al (617) 267-4637 x 10.
Community Investment Tax Credits (CITC)
Invest in Fenway CDC's work by donating $1,000 or more and receive 50% refund through our tax credits. See our 2016 impact and how you can make a positive impact in 2017. Together, we will build a better Fenway for everyone to live, learn, work, and play!
Celebrating the Preservation of Burbank Gardens
Fenway CDC thanks Mayor Martin J. Walsh, Fenway CDC members, funders, and partners who joined us to celebrate the preservation of affordable housing at Burbank Gardens! Please enjoy the event photos at this link. Listen to BNN's interviews.
Career & Resource Fair
Over 200 job seekers attended the Career & Resource Fair organized by Fenway CDC and Roxbury Community College to network with hiring organizations.
Taste of The Fenway
Thursday, September 21, 2017
5:00 pm – 7:00 pm, Van Ness Street, Boston
Over 550 guests showed their enthusiastic support at Taste of The Fenway! We thank our event partner, sponsors, and 24 restaurants and businesses that served delicious food and drink tastings. Special thanks to Berklee College of Music for performing live music and Fenway Studios for engaging attendees with creative art.  Please enjoy the event photos and visit www.tasteofthefenway.org for more information about this fun festival.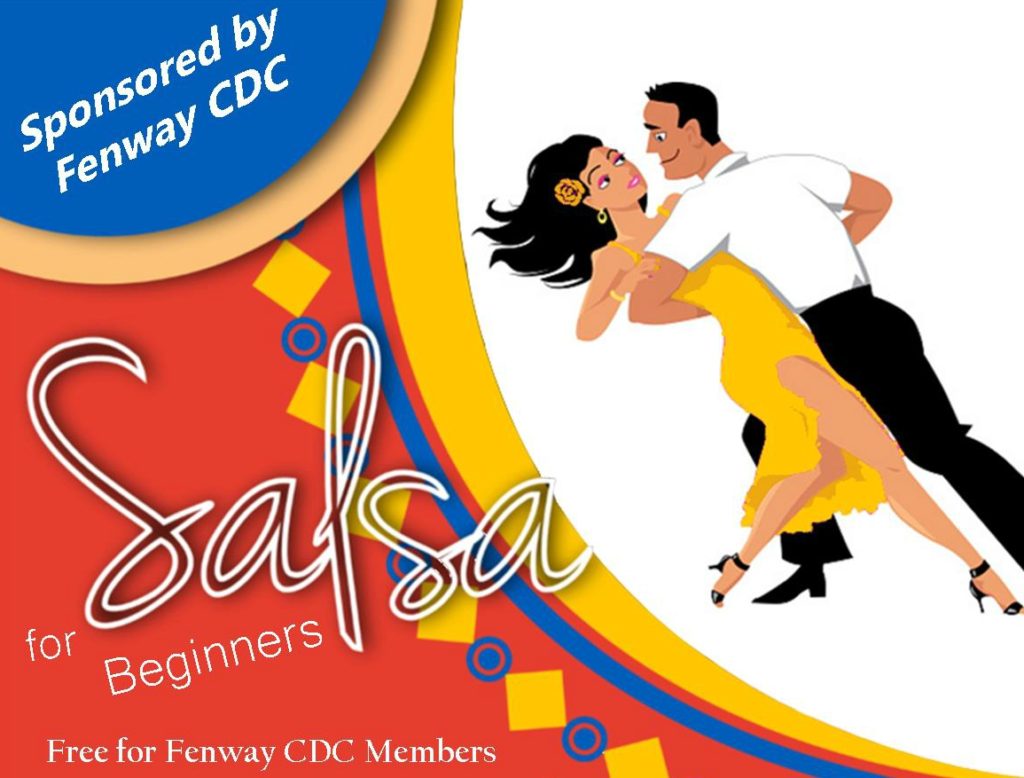 Dancing in the Fenway
We thank the residents,  workers, and visitors in the Fenway for joining our Salsa dancing class. We appreciate Fenway Health for hosting  us.
Fenway Ball
We thank our event sponsors, donors, in-kind sponsors, and guests for making the Fenway Ball a record-breaking success! Please enjoy the event photos.
Fenway CDC's 44th Annual Meeting
Fenway CDC thanks Sheila Dillon, city officials, and over 120 members and supporters who joined us to celebrate Fenway CDC's acquisition of Burbank Gardens. Fenway CDC will be rehabilitating 52 homes to protect the residents from displacement and preserve the long-term affordability of this mixed-income development.
We thank 39 hiring organizations for participating in Fenway CDC's Career & Resource Fair on May 9th at Temple Israel to network with job seekers.
Read more about our residents' vision for the Fenway!