Leah Camhi, Executive Director
lcamhi@fenwaycdc.org  617-267-4637 x 14
---
Leah has been an entrepreneurial non-profit leader her entire career. Through campaigns such as establishing an alternative education program for adjudicated youth, launching a statewide hotline run by and for teens, training professionals on hot button adolescent issues, developing an HIV prevention training series, founding a community center for people living with HIV and launching an agency teaching entrepreneurial skills to at-risk youth, she has consistently turned vision into reality. Leah is honored to be part of the team at Fenway CDC, located in the most exciting neighborhood in Boston. At a time when economic inequality and a lack of affordable housing has divided this great city, Leah believes we are addressing these disparities by strengthening diverse resident leadership and by organizing to bring more affordable housing to the Fenway. Leah grew up in Las Vegas where she is wise enough to know that the house always wins.
Margarita Mateo, Operations and Human Resources Manager
cmargarita@fenwaycdc.org  617-267-4637 x 10
---
Margarita oversees the administrative systems that keep the office functioning efficiently by managing the maintenance of all office equipments, planning the Annual Meeting, supervising volunteers, and maintaining the database and membership records. She is also responsible for office budgeting and vendor relations. Margarita earned a BA in Communications in Puerto Rico where she was born and raised and holds a TEFL certificate from the Boston Language Institute. Margarita loves watching movies, dancing, and dining out. She enjoys helping the Latino community and writes poetry in her native language. Her secret talent is that she works as an emcee for Spanish events. Margarita's father passed away when she was only seven. Despite the challenges of raising 14 children alone, her mother managed to send nine on to college. Speaking of her mother, Margarita says: "My mom is a remarkable woman. I'm so proud of her."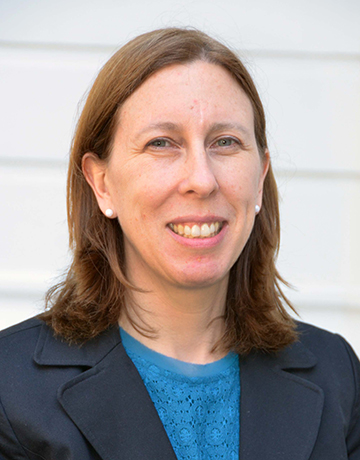 Michelle Reinstein, Director of Finance and Administration  
mreinstein@fenwaycdc.org  617-267-4637 x 28
---
Michelle manages Fenway CDC's finances and human resources and oversees administration.  She joined the organization in the late 90's as a volunteer and later became staff.  She has helped with a range of projects including event planning, housing development project management and eventually bookkeeping.  She has a background in architecture, and her interest in urban spaces brought her to Boston.  She lived in the Fenway when she first moved to the city and later bought a condo on the Mission Hill/JP line after taking a Fenway CDC sponsored "Homebuyer 101" class.  In her free time, she enjoys taking walks in the Emerald Necklace with her dog, cooking, traveling, and visiting the MFA.
Resident Services and Workforce Development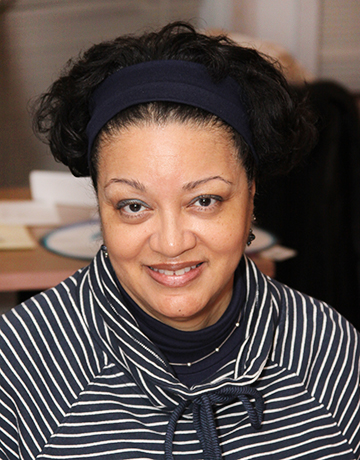 Kris Anderson, Director of Community Programs  
kanderson@fenwaycdc.org  617-267-4637 x 29
---
Kris has deep roots in the Fenway community, where she grew up.  She has more than a decade of experience working with diverse populations and centers her work on connecting low- to moderate-income individuals to social services to improve their quality of life.
Kris wears many hats at Fenway CDC as the Director of Community Programs. She facilitates Fenway Family Coalition (FFC) meetings and oversees the Walk to Work – Workforce Development and Resident Services Programs. Kris is experienced in providing case management and counseling to clients with diverse needs. She is also adept at nurturing relationships with community partners and employers. 

In 2015, Kris was appointed the new Chairperson for the Boston Children's Hospital (BCH) Community Advisory Board (CAB). She represents CAB at the BCH's Board Committee for Community Service. In April 2016, Kris served on an Advisory Group to assist BCH and Massachusetts Department of Public Health to develop criteria for the allocation of $54 million to improve the health and wellbeing of the most vulnerable families in Greater Boston.
Kris loves going deep-sea and fresh water fishing with her husband. She enjoys cooking Sunday brunch for her family and friends. She makes tasty blueberry pancakes, fried chicken, and waffles.
Helen Murphy, Special Projects Coordinator
hmurphy@fenwaycdc.org  617-267-4637 x 21
---
Helen serves as a volunteer outreach coordinator through Social Capital Inc. and through Americorps State and National. Helen is involved in community programing, event assistance, social media management, and volunteer outreach. She graduated from Ithaca College in 2017 with a degree in Public and Community Health. She has always had a passion for community engagement and health promotion and previously worked with the Campus Kitchens Project—a program utilizing college campus kitchens to prepare meals for people experiencing food insecurity.
Helen is very excited to be serving at Fenway CDC, studying complex public health issues, exploring this vibrant neighborhood, and learning from lifelong advocates for community equity.
Helen enjoys cooking with her mom and hiking around the Blue Hills.
Community Planning and Organizing
Richard Giordano, Director of Policy and Community Planning  
rgiordano@fenwaycdc.org  617-267-4637 x 19
---
Richard credits one of his parish priests, Fordham University, and the student-run Mexico Project for making him into a political and community activist, and he credits his sociology degree for making him a critical thinker. Over the course of his career, Richard has briefly been a public utilities investigator, a case worker, a NYC cab driver, an iron worker, and an aide to four different elected officials, but he has always been a community activist. In 1990, Richard discovered he could actually get paid to fight for things he believed in when he became the first staff community organizer for the Mass Association of CDCs. Since that time, he has remained involved in the community development field as a board member of two CDCs and as the Community Organizing Director for Fenway CDC since 2013.
Richard loves the Fenway community whose long history of activism has helped shape the neighborhood in powerful ways and continues to do say to this day.
One of Richard's favorite past times is bicycling, and he wishes that his commute was actually longer. If he had more free time, he would be taking a bicycle trip.
Colleen Fitzpatrick, Community Organizer
cfitzpatrick@fenwaycdc.org  617-267-4637 x 16
---
Colleen works with the Organizing Committee to identify resident concerns and address them. She has been involved in organizing since graduating from Williams College in 2012, first as an advocate for LGBT rights in her home state of Maine and then as a union organizer with SEIU Local 888 here in Boston. Her experience in these movements has taught her about the power of bringing people together to create positive changes in their community.
Outside of Fenway CDC, Colleen looks for every opportunity to get outdoors and explore natural spaces both near and far. She also enjoys checking out local arts and music events, attending yoga classes, and gardening and cooking with friends in her community-driven house.
Sam LaTronica, Project Manager
slatronica@fenwaycdc.org  617-267-4637 x 17
---
Sam LaTronica joined Fenway CDC in 2017  to help expand the capacity of the Housing Development team. He supports the development and preservation of local affordable housing properties and researches new opportunities for development. A Bay Area native, Sam has previously worked for non-profit organizations in San Francisco and Oakland, California, including an affordable housing advocacy organization. He most recently worked for the City of Boston in the Mayor's Office of Resilience and Racial Equity where he helped to develop Boston's first ever citywide resilience strategy. Sam holds a Master in Urban Planning with a concentration in Housing and Neighborhood Development. When the weather is nice his preferred method of transportation is his skateboard.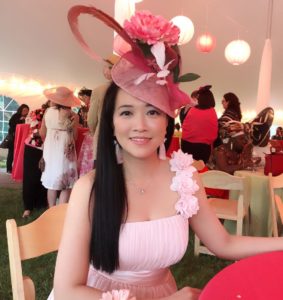 Iris Tan, Marketing and Development Director
itan@fenwaycdc.org  617-267-4637 x 25
---
Iris manages the resource development activities of Fenway CDC, which includes event planning, grants management, organizational branding, and internship program. She also cultivates positive relationships with supporters to increase the funding, resources, and talent available to advance the work of Fenway CDC.
Iris works with many renowned institutions of the Fenway–including the Boston Red Sox–and the business community to organize fun and meaningful events that support Fenway CDC's mission and financial needs. She has overseen the Fenway Ball Gala, Fen-tastic Fest, and Taste of The Fenway since 2013.
Iris was raised in Singapore and earned a Bachelor of Commerce Degree with majors in marketing and management from Murdoch University, Australia. Her dream to learn and work in the United States came true when a scholarship brought her to Boston where she earned her MBA from Hult International Business School. Prior to joining Fenway CDC, Iris worked as an event planner at Asian Community Development Corporation of Boston where she organized sports, business, and entertainment events. Iris loves to read and travel.
Phuong Nguyen, Marketing and Project Manager
pnguyen@fenwaycdc.org  617-267-4637 x 12
Phuong builds community collaboration with event partners and helps to organize meaningful special events, Fenway Ball Gala, and Taste of The Fenway festival. Prior to joining Fenway CDC, she worked as a Program Assistant at Northeastern University. Her role was to identify potential program partners for education programs by contributing her financial and project management knowledge.
Phuong enjoys listening to music, fishing, cooking, and travelling. She graduated with a Master Degree in Project Management from Northeastern University.