The Fenway CDC's board of directors are of diverse cultural and professional backgrounds. They contribute their time, expertise, and experiences to advance our mission of improving the quality of life for residents while building a healthier community.
For more information about joining our board, or if you have a candidate to recommend, please contact Leah Camhi at lcamhi@fenwaycdc.org
Nikki Flionis, President
---
Born in the Fenway (112 Jersey Street) in the 1950s, Nikki returned to the Fenway in the late 1970s as a volunteer with The Fenway News.  She took up residence at 15-25 Hemenway Street in 1981.  Nikki worked as an assistant to David Scondras on arson prevention issues at UES and as a rooming house organizer and housing specialist at United South End Settlements. She co-founded Boston Citywide Land Trust and became the first president and co-founder of the Boston Community Loan Fund. She was also the Director of Street Safe in the Fenway, which she later expanded to include Mission Hill, the upper South End, and Lower Roxbury. Nikki launched the Lawn Chair Project and founded CityCamp, ElderArts, and a jobs program that was the proto-type for the Fenway CDC's Walk-to-Work program.  Nikki worked on Rosaria Salerno's mayoral campaign and, with her neighbors, was instrumental in getting the Massachusetts Historical Society to transfer 15-25 Hemenway to the FCDC for development as a co-op, rather than to demolish the buildings for parking.  After a year at the Kennedy School of Government, Nikki co-founded MissionSAFE, a youth development program she runs today.  Nikki has been honored to serve on the FCDC Board of Directors since 2012, working on the Executive, Governance, and Housing committees.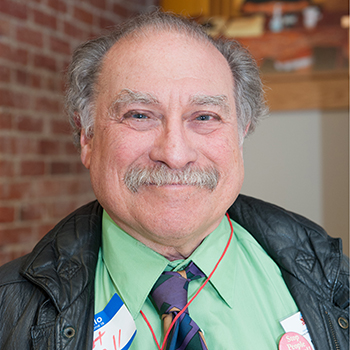 Mathew Thall, Vice President
---
Mat Thall was born in New York City and raised in a union-sponsored and financed limited equity co-op on Manhattan's Lower East Side. Upon the completion of graduate work at MIT's Department of Urban Studies and Planning, he worked at and with one of the worst public housing agencies in the US and one of the best ones (in adjoining cities.) During this time, he became a volunteer in his Fenway neighborhood with a group that was dealing with the aftermath of a widespread arson-for-profit ring that had devastated parts of the neighborhood. The group evolved into the Fenway CDC, which hired Mat as its first Executive Director (and receptionist, bookkeeper, janitor and community relations coordinator). For the next fifteen years, he served as the Executive Director of Boston LISC, where he developed several initiatives in partnership with MACDC. In 2006, he began a consulting practice and served as Interim Executive Director for several Boston CDCs over the next 8 years. During and between these assignments, he took on other exciting work, such as writing the first business plan for the Mel King Institute and developing and teaching several MKI courses on real estate development for senior staff and board members of CDCs.
Tim Coakley, Treasurer
---
Born and raised in Worcester County, Tim is a lifelong resident of Massachusetts who now lives in East Boston.  Since 2013, he has been Chief Financial Officer of privately-held Blauer, a leading provider of apparel and accessories to the public safety personnel market headquartered on Aberdeen Street in the West Fens.  Tim first became involved with the Fenway CDC as a member of the Finance Committee in 2017.  Tim has been very active in the Greater Boston financial community, including a recently completed term as President of the Boston Chapter of Financial Executives International.  He looks forward to contributing his financial and operational expertise to the incredibly important mission of the Fenway CDC.  Tim holds a BS degree in Finance from Boston College.
Mia Jean-Sicard, Clerk
---
Mia Jean-Sicard has been a resident of the Fenway and an advocate for the community for almost 8 years. She was an early supporter of the Fenway Community Center and continues to volunteer her time there. She has also volunteered with the Charlesgate Alliance and on the Fenway CDC Organizing Committee to support efforts that will enrich the neighborhood for years to come.
Mia has a master's in Sustainable Design from Boston Architectural College. She works as a transportation infrastructure lighting designer and a professional home organizer.
She enjoys outdoor summer movies in the Victory Gardens and spending time with friends and neighbors at Ramler Park.
Sheneal Parker
---
Sheneal Parker is a long time Fenway resident. She is a teacher, business owner, community organizer, and certified youth instructor with more than 10 years of experience in the Boston Public School system. A 2011 Boston City Council (District 7) candidate, Sheneal has also organized her community around many issues, from affordable housing to health and obesity. A teacher by heart, she has shared her entrepreneurial know-how and skills at Dorchester's Bird Street Community Center's youth entrepreneurship program and at the South End Neighborhood Action Program. Her deep commitment to her community led her to serve as a former board member and chair of the Fenway Community Development Corporation. She also stands as a Community Task Force member at the Wentworth Institute of Technology. She is also a member of the Massachusetts Democratic State Committee and of Boston's Ward 4 Democratic Committee. She is a Big Sister with the Big Sister Association. She holds a BS in criminal justice from Northeastern University and an MS in criminal justice and MPA from Suffolk University. Currently, Parker is an EdD candidate in the Leadership in Urban Schools Program at UMass Boston.
Gregory Paulson-Haig
---
Gregory Paulson-Haig was born and raised in Belmont, attended Boston University School of Management, and has lived in the Fenway-Kenmore area for the last 7 years. Before moving to the Fenway, Greg had lived in the Boston area for 25 years, with brief residencies in California and Europe. Currently, Greg works at Operation ABlE, which helps to provide workforce development services and employment opportunities for senior citizens. Greg has held executive management positions in the trade show /conference and publishing industry for over 20 years. He was executive vice president and general manager of Key3media, Inc., the leading producer of trade shows and conferences for the information technology industry. He had also served as executive vice president of global sales and marketing for Ziff-Davis publishing, Softbank Ventures in Tokyo, and the Interface Group. Greg joined the Fenway CDC in 2011 after attending the Summer Social and has been an active member of the Urban Village and the Civic Engagement committees. In 2011-12, Greg joined other CDC members in advocating with Fenway elected officials to express our concerns about affordable housing, MBTA rate increases, and other issues. His interest in joining the board is driven by his passion for development and preservation of affordable housing and expansion of community involvement in the important issues affecting our neighborhood.
Greg is also a long-time member of Arlington Street Church, where he chairs the Membership Committee and is involved in several other service positions. He is also involved in campaigning and fundraising for many social action causes.
Sonya Bhabhalia
Sonya Bhabhalia is originally from Central Massachusetts. She came to the Greater Boston area in 2005 for college, moved to Fenway in the fall of 2015, and became a member of the Fenway CDC soon after. She joined the organizing committee in 2017 after learning about the effect short-term rentals were having on the affordability of housing in Boston. Sonya also works in the Fenway, serving as the government affairs and corporate communications specialist for the Boston Red Sox. She earned degrees from Boston College and Northeastern University.
Ryan Boxill
---
Ryan Boxill has lived in a Fenway CDC-owned building since 2004. He is a licensed clinical psychologist and holds an MBA with a specialization in finance. He has worked in areas such as behavioral health, health and wellness, new business-model creation, finance, disaster-related mental health, and mental health policy. He has always been interested in giving back to the community and is honored to serve on the Board of the Fenway CDC and on its Finance Committee.
Brian Clague
---
Brian has lived in the area for almost 30 years, originally in Kenmore Square and then as a member of the Fensgate Cooperative for the last 25 years. Brian selected this neighborhood based on his impression from The Fenway News – that this is a neighborhood where the residents care about a sense of community. In Kenmore Square, Brian got involved in community organizing through sheer necessity when he and his neighbors faced eviction. Brian rallied his neighbors into an effective tenant organization and went on to serve on the board of the Mass Tenants' Organization and to advocate for the preservation of rooming houses, or SROs. Brian has been honored to serve on the CDC's Board again, a position he held in the past while helping FCDC to develop Hemenway House, a rooming house on Hemenway Street. Brian looks forward to serving for another term and working on the Governance Committee to engage more residents in the CDC's efforts for the neighborhood.
Nilda Hughes
---
Nilda Hughes and her 17-year-old son, Kaleb, have lived in the West Fens for nearly 20 years. Nilda works at a hospital in the Longwood Medical Area Academia (LMAA) and has been an active contributing member of the Fenway Family Coalition and a participant in the Walk to Work Resident Services program. She is concerned that the Fenway neighborhood is slowly dissipating and if reelected Nilda is looking forward to the opportunity to work with fellow Fenway CDC members and neighbors to reclaim Fenway by bringing more family-based and youth activities to the neighborhood.
Sarah Jenness
---
Sarah Jenness grew up in Lynn, Massachusetts and moved to the East Fens in 2014. For her undergraduate education, Sarah attended Bryn Mawr, a women-centered college, as a Posse Scholar. During college, Sarah developed an interest in a variety of social justice issues, particularly those related to inequities in education, and independently majored in Sociology of Education.
After finishing her bachelor's degree, Sarah completed an AmeriCorps Year of Service working at a charter high school in Chelsea, MA where she tutored students who faced a variety of structural challenges including homelessness. Sarah then began working at Simmons College, where she took evening classes to earn her master's in Public Policy. While working at Simmons, Sarah learned about the Fenway CDC and began volunteering with the Organizing Committee in 2017. Sarah joined the Committee because she was interested in meeting her neighbors and because she believes that increasing access to truly affordable housing is one of the most important issues in Boston. Sarah currently works as a Program Manager at Jobs for the Future (JFF), a national non-profit that works to transform education and workforce systems to ensure economic advancement for all. In her free time, Sarah enjoys supporting local restaurants, listening to political podcasts, and singing in a community choir.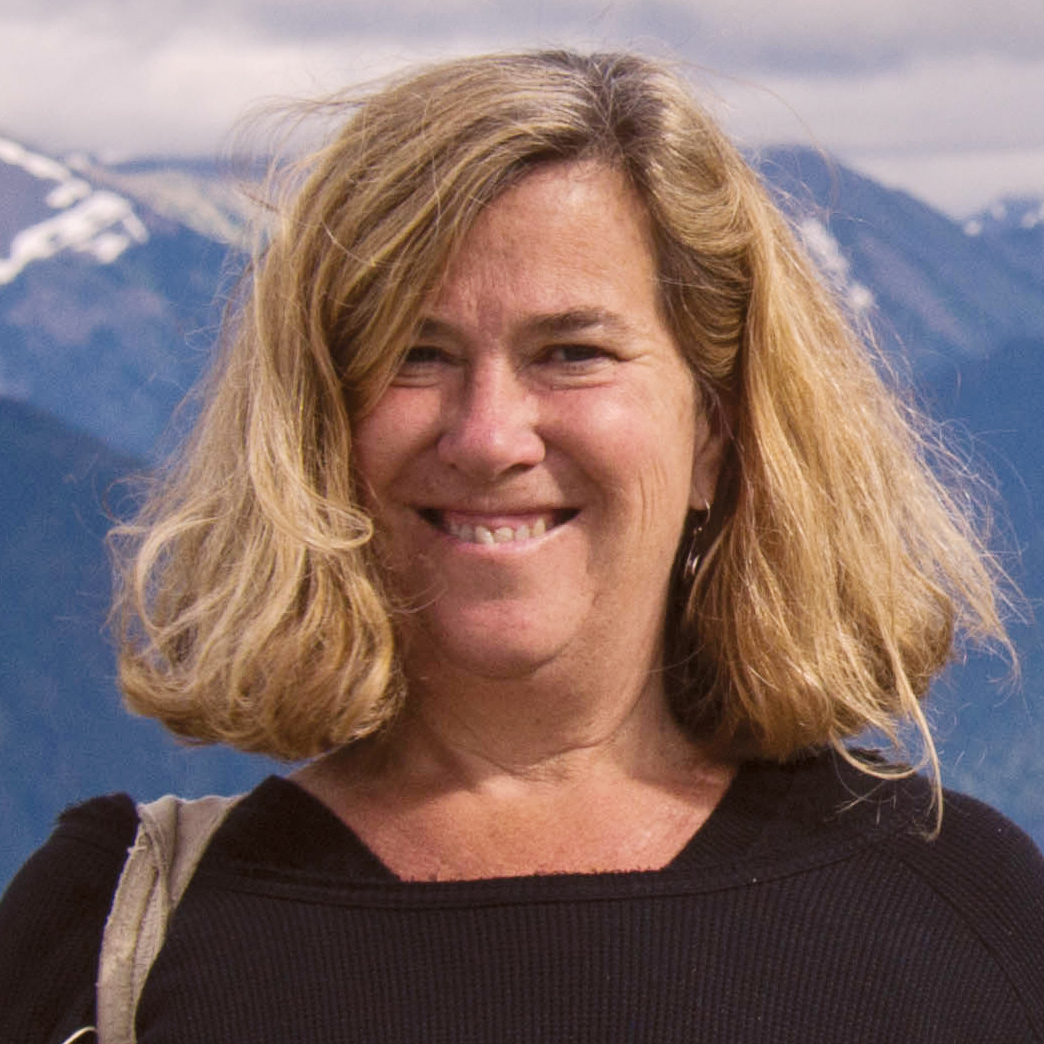 Joanne McKenna
---
Joanne lives in the Fenway and works at the Department of Housing and Community Development (DHCD), where she oversees a number of housing-based initiatives focused on increasing access to education, employment, and asset development. Before working at DHCD, Joanne worked for Boston Public Schools as a Manager of Extended Learning Services at the Condon School in South Boston and as Economic Development Director at the Allston Brighton CDC. Joanne is an active member of Josiah Quincy Upper School's School Site and Parent Councils.
Rosaria Salerno
---
Rosaria has lived in the Fenway since 1970 and is a longtime neighborhood activist and one of the original founders of the Fenway CDC. With a history of defending affordable housing and community well-being, she served as an At-Large member of the Boston City Council from 1988 to 1993. In 1993, she ran for mayor as the only female in the race. She was named city clerk by the City Council in 1995 and served as clerk until 2011. Rosaria now serves as a justice of the peace and remains deeply involved in neighborhood and citywide social action.
Franklin Ross
---
Franklin Ross was born in Boston and has lived and worked in the Fenway since 2016. He is the Founder of TriRock Inc, a real estate development and asset management company. Franklin first became involved with the Fenway CDC as a member of the Housing Committee in 2019 and is thankful for the opportunity to give back to a community that his family has been a part of since the 1980's. As a board member, Franklin looks forwards to continuing his work with the Fenway CDC on creating equitable housing opportunities for all in the Fenway and Boston. He is active in the Greater Boston real estate community and is a Massachusetts licensed real estate broker.
Matthew Wildman
---
Matthew Wildman is a current resident in the South End of Boston where he has lived for the past 3 years. Matt is currently the Senior Vice President, Director of Business Development with Own Up. Prior to that, he was the Vice President Customer Experience Manager and retail division leader for Eastern Massachusetts with People's United Bank. Matthew graduated from The Graduate School of Banking at the Wharton School of Business, at the University of Pennsylvania. Matthew also holds a bachelor's degree in Organizational Leadership from Southern New Hampshire University. He has been an active board member for Fenway CDC for about 6 years, serving as a finance committee member and currently leading the development committee. Matthew is very eager to continue to offer support to the organization. Personally, Matthew is an avid traveler and has been to over to 40 countries worldwide.
James Smith
---
After raising 6 children and a career as a private investigator-starting and owning his own private investigation firm, James and his wife Rosalie retired to the Fenway 12 years ago. Living in a Fenway CDC building in the West Fens, James is a Building Captain, and has managed the Peterborough Street Food Pantry for the last 10 years where he has come to know most of his neighbors. James was born in Dallas, grew up in South Boston. He was a boxer at English High School and a member of the track team. James attended University of Massachusetts where he studied management and music, performing as part of the Elite Chamber Singers and the Jazz Ensemble. James remains a passionate performer of music.