Leah Camhi, Executive Director
lcamhi@fenwaycdc.org  (617) 865-9858 x 14
---
Leah has been an entrepreneurial non-profit leader her entire career. She has consistently been able to turn vision into reality, which is apparent in the many campaigns she has collaborated on, such as: establishing an alternative education program for adjudicated youth, launching a statewide hotline run by and for teens, training professionals on hot button adolescent issues, developing an HIV prevention training series, founding a community center for people living with HIV, and launching an agency teaching entrepreneurial skills to at-risk youth. Leah is honored to be a part of the team at Fenway CDC, located in the most exciting neighborhood in Boston. At a time when economic inequality and a lack of affordable housing has divided this great city, Leah believes we are addressing these disparities by strengthening diverse resident leadership and bringing more affordable housing to the Fenway. Leah grew up in Las Vegas, where she is wise enough to know that the house always wins.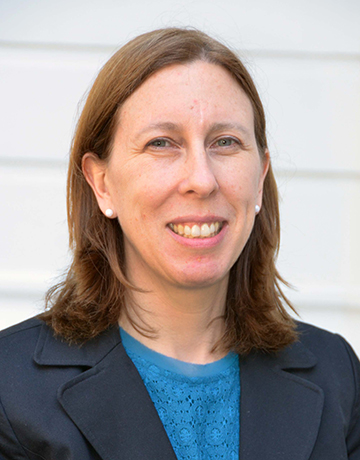 Michelle Reinstein, Director of Finance and Administration  
mreinstein@fenwaycdc.org  (617) 865-9889 x 28
---
Michelle manages Fenway CDC's finances and oversees human resources and administration. She joined the organization in the late '90s as a volunteer and later became an employee. She began helping with a range of projects including event planning and housing development project management. She has worked in the accounting department for most of her time at Fenway CDC.  Her background in architecture and her interest in urban spaces brought her to Boston. She lived in the Fenway when she first moved to the city and later bought a condo on the Mission Hill/JP line after taking a Fenway CDC sponsored "Homebuyer 101" class. In her free time, she enjoys taking walks in the Emerald Necklace with her dog, cooking, traveling, and visiting the MFA.
Carrie McGuire, Accountant
cmcguire@fenwaycdc.org  (617) 865-9911 x 13
---
Carrie comes to Fenway CDC from Dana-Farber Cancer Institute where she worked in accounting for more than 20 years. She is also a longtime volunteer with Boston Cares. Carrie completed her Bachelor's Degree in Finance at night at Northeastern University. She brings experience in accounts payable, accounts receivable, general accounting, and most recently, she worked in asset management. Carrie is excited to return to the Fenway as this was where she first lived when she came to Boston. Outside of work, Carrie has many interests and activities. She loves to read and leads a monthly book club. She's a knitter and interested in sustainable fashion, cooking, and healthy eating, Pilates, and yoga. She has a daily meditation practice and enjoys visiting art museums.
Hang Le, Operations Manager
hle@fenwaycdc.org  (617) 865-9915 x 10
---
Before joining Fenway CDC as an Office Manager, Hang was a regular volunteer and then intern for the Resource Development Department in 2018 and 2019, contributing to the success of Fenway Ball and Taste of the Fenway events. In addition to her background and passion in event planning, Hang has extensive experience in office management. Her role at Fenway CDC focuses on Administrative and Payroll & Human Resources tasks. Hang loves giving back to the community and had volunteered in events organized by the Homeless Services Bureau, Boston Public Health Commission. She is excited to work at Fenway CDC which enables her to continue serving Boston residents.
In her free time, she enjoys gardening, dancing and writing Calligraphy.
Resident Services and Workforce Development
Sage Carbone, Community Programs Director
scarbone@fenwaycdc.org  (781) 277-0160 x 26
---
Sage began volunteering in the Fenway neighborhood while pursuing her undergraduate degree in Humanities at Wheelock College, and throughout the time she worked on a dual Masters in Communications Management and MBA at Simmons University. Through Fenway CDC's Resident Services and Workforce Development program, she hopes to help community residents achieve their life goals and live healthier by accessing services and building stronger career pathways.
In her role as a Program Administrator at Cambridge Community Schools, Sage managed the contracts and finances to provide out-of-school-time programming to more than 1,200 students each year. She also coordinated workforce development and healthy food programs across 12 sites to equitably serve residents of all ages. She is a co-founder of the collective Cambridge City Growers, which find and distribute thousands of seedlings each year to urban gardeners. As a community gardener, she hopes to empower residents to take an active role in the food system.
Sage is an Indigenous advocate, sports fanatic, and spends her free time rescuing cats.
Community Planning and Organizing
Richard Giordano, Director of Policy and Community Planning  
rgiordano@fenwaycdc.org  (617) 865-9861 x 19
---
Richard credits one of his parish priests, Fordham University, and the student-run Mexico Project for making him into a political and community activist. He credits his sociology degree for making him a critical thinker. Over the course of his career, Richard has briefly been a public utilities investigator, a caseworker, a NYC cab driver, an ironworker, and an aide to four different elected officials – but he has always been a community activist. In 1990, Richard discovered he could actually get paid to fight for things he believed in when he became the first staff community organizer for the Mass Association of CDCs. Since that time, he has remained involved in the community development field as a board member of two CDCs and as the Community Organizing Director for Fenway CDC since 2013. Richard loves the Fenway community whose long history of activism has helped shape the neighborhood in powerful ways and continues to do so to this day.
One of Richard's favorite past times is bicycling, and he wishes that his commute was actually longer. If he had more free time, he would take a bicycle trip.
Cassie White, Lead Community Organizer
cwhite@fenwaycdc.org (857) 217-4370
---
Cassie supports Fenway residents to advocate for a more affordable and equitable neighborhood. She holds a Masters in Community Engagement from Merrimack College where her studies focused on community organizing, leadership development, and social change. As a graduate fellow at Allston Brighton CDC, she witnessed the power of resident advocacy in slowing gentrification and displacement. Prior to graduate school, she taught in Honduras, organized church leaders in rural Minnesota, served as an AmeriCorps VISTA in Brockton, and administered public funding for youth workforce programs in Boston. In her free time Cassie enjoys knitting, growing veggies in her community garden, and walking in the woods.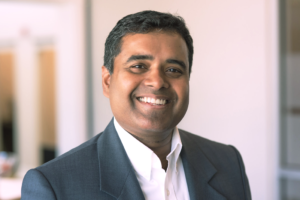 Suneeth P. John, Deputy Director and Head of Real Estate
sjohn@fenwaycdc.org (617) 865-9871 x 11
---
At Fenway CDC, Suneeth's focus is on sourcing development opportunities and bringing them to life in order to strengthen the Fenway community. He enjoys building connections with development partners, local institutions, financing sources and government agencies to ensure results for internal and external stakeholders alike. Suneeth has 15+ years of experience working on domestic and international projects and has worn multiple hats in his career including those of architect, landscape architect, urban designer, real estate development manager, underwriter among others.
Suneeth's career has been informed and enriched by volunteer leadership positions in participatory planning and affordable housing development. He is the President of the Board of Metro West Collaborative Development, a CDC focused on improving affordable housing opportunities in Boston's western suburbs. Suneeth is also a former member of the Zoning Board of Appeals (ZBA) in Watertown, MA. Trained in architecture and landscape architecture, Suneeth also holds a Master of Science in Real Estate Development (MSRED).
In addition to his work and commitment to thoughtful community driven development, Suneeth continues to explore developing more cost effective building methods with a focused effort on modular construction and enhancing offsite fabrication capacity in the Northeast.

Madeline Lee, Real Estate Project Manager 
mlee@fenwaycdc.org 617-865-9879 x 21
---
Madeline supports relationship-building and neighborhood placemaking at Fenway CDC. Crossing over between projects in both the Community Programs and Housing Development departments, she is committed to expanding community engagement and place-based collaboration. Madeline studied Architecture and Environmental Studies at Tufts University, where she also worked for the Tufts Office of Equal Opportunity to improve campus accessibility. She has a background in community engagement and youth leadership as a former Garden Educator and Green Team Leader for Groundwork Somerville, and is passionate about Food Justice, farming, and environmental education. She is excited to advance equitable access to food, housing, and cultural events in the Fenway neighborhood.
Originally from the Cleveland metro area, Madeline loves to cook, bike, garden and paint.
Nick Pittman, Senior Project Manager
npittman@fenwaycdc.org (617) 865-9882 x 17
---
Nick supports the preservation and development of affordable housing opportunities in the Fenway neighborhood. He believes passionately in safe and affordable housing as a right for all, and having grown up in Cambridge has seen how many people have been priced out of living in the Greater Boston area. He recently graduated with a master's degree in Urban and Environmental Policy and Planning from Tufts, where he focused on affordable housing development, including serving as a project manager in the Federal Home Loan Bank of Boston's 2020 Affordable Housing Development Competition. Before graduate school, he served in the Peace Corps as a community and youth development volunteer in Armenia and worked in economic consulting for a variety of government clients, including the U.S. Department of Justice and Environmental Protection Agency. In his free time Nick likes to make and eat food with friends and family, ride and fix bikes, and play music.
Sam Lee, Co-Op, (617) 865-9909 ext. 22
---
Sam serves as the Housing Development and Community Building Co-op. He is incredibly passionate about housing, education, and labor policy issues, especially the ways that they intersect in the city of Boston. He is currently entering his fourth year at Northeastern University as an Economics major, with minors in Political Science, History, and Music. During his previous Co-op at MIT's Abdul Latif Jameel Poverty Action Lab, he worked closely on national education relief efforts in the wake of Covid-19's impacts on learning outcomes. He also wrote several publications aimed at informing policymakers and the public about effective policy solutions that were backed by scientific research. He hopes to apply these skills and knowledge on a more concrete level in the Fenway neighborhood.
In his free time, he enjoys running, playing the guitar, and baking.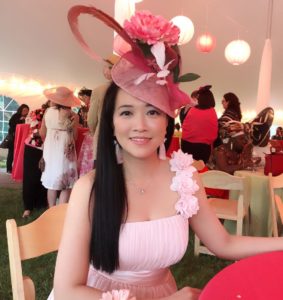 Iris Tan, Marketing and Development Director
itan@fenwaycdc.org  (617) 865-9891 x 25
---
Iris manages the resource development activities of Fenway CDC, which includes event planning, grants management, organizational branding, and overseeing the Fenway CDC's internship program. She is also responsible for cultivating positive relationships with supporters to increase the funding, resources, and talent necessary to advance the work of Fenway CDC.
Iris collaborates with many prominent businesses and renowned institutions of the Fenway – including the Boston Red Sox – to organize fun and meaningful events that support the Fenway CDC's mission and financial needs. She has overseen the Fenway Ball Gala, Fen-tastic Fest, and Taste of The Fenway since 2013.
Iris was raised in Singapore and earned a Bachelor of Commerce degree with a double major in marketing and management from Murdoch University in Australia. Her dream to live, learn, and work in the United States came true when a scholarship brought her to Boston, where she earned her MBA from Hult International Business School.
Before joining the Fenway CDC, Iris worked as an event planner at Asian Community Development Corporation of Boston, where she organized sports, business, and entertainment events. Iris also previously worked for the National Kidney Foundation, where she managed 7 business units with 170 team members and was accountable for overseeing $22 million (USD).
Iris loves to read, dance, and travel.
Elaine Lian, Events & Resource Manager
elian@fenwaycdc.org (617) 865-9910 x 12
---
Elaine works closely with the Marketing & Development Director to organize the Fenway Ball, Taste of The Fenway, and cause-marketing events that support Fenway CDC's programs. She coordinates with funders, volunteers, and interns who contribute their resources, time, and talents to enable Fenway CDC to build a more resilient and prosperous community.
Elaine holds a Master's Degree in Nonprofit Management from Northeastern University. Prior to joining Fenway CDC, she co-founded a Montessori School where she sought capital and communicated with investors, licensors, and parents. Having lived and studied in the Fenway for many years, she is excited to contribute to the community she loves.
Elaine enjoys working out, swimming, and hiking in her free time.