Leah Camhi, Executive Director
lcamhi@fenwaycdc.org
Direct: (617) 865-9858 / (617) 267-4637 x14
---
Leah has been an entrepreneurial non-profit leader her entire career. She has turned many visions into realities, such as; establishing an alternative education program for adjudicated youth, launching a statewide hotline run by and for teens, training professionals on hot button adolescent issues, developing an HIV prevention training series, founding a community center for people living with HIV, and launching an agency teaching entrepreneurial skills to at-risk youth. Leah is honored to be a part of Fenway CDC's team, located in the most exciting neighborhood in Boston. At a time when economic inequality and a lack of affordable housing has divided this great city, Leah believes we are addressing these disparities by strengthening diverse resident leadership and bringing more affordable housing to the Fenway. Leah grew up in Las Vegas, where she is wise enough to know that the house always wins.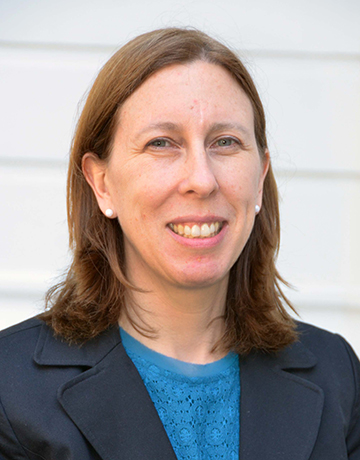 Michelle Reinstein, Director of Finance and Administration
mreinstein@fenwaycdc.org
Direct: (617) 865-9889 / (617) 267-4637 x28
---
Michelle manages Fenway CDC's finances and oversees human resources and administration. She joined the organization in the late '90s as a volunteer and later became an employee. She began helping with a range of projects including event planning and housing development project management. She has worked in the accounting department for most of her time at Fenway CDC. Her background in architecture and her interest in urban spaces brought her to Boston. She lived in the Fenway when she first moved to the city and later bought a condo on the Mission Hill/JP line after taking a Fenway CDC sponsored "Homebuyer 101" class. In her free time, she enjoys taking walks in the Emerald Necklace with her dog, cooking, traveling, and visiting the MFA.
Carrie McGuire, Accountant
cmcguire@fenwaycdc.org
Direct: (617) 865-9911 / (617) 267-4637 x13
---
Carrie comes to Fenway CDC from Dana-Farber Cancer Institute where she worked in accounting for more than 20 years. She is also a longtime volunteer with Boston Cares. Carrie completed her Bachelor's Degree in Finance at night at Northeastern University. She brings experience in accounts payable, accounts receivable, general accounting, and most recently, she worked in asset management. Carrie is excited to return to the Fenway as this was where she first lived when she came to Boston. Outside of work, Carrie has many interests and activities. She loves to read and leads a monthly book club. She's a knitter and interested in sustainable fashion, cooking, and healthy eating, Pilates, and yoga. She has a daily meditation practice and enjoys visiting art museums.
Hang Le, Operations Manager
hle@fenwaycdc.org
Direct (617) 865-9915 / (617) 267-4637 x10
---
Before joining Fenway CDC as an Office Manager, Hang was an active volunteer at Fenway CDC. In addition to her background and passion in event planning, Hang has extensive experience in office management. Her role at Fenway CDC focuses on administration, payroll, and human resources tasks. Hang loves giving back to the community and had volunteered in events organized by the Homeless Services Bureau, Boston Public Health Commission. She is excited to work at Fenway CDC which enables her to continue serving Boston residents.
In her free time, she enjoys gardening, dancing and writing calligraphy.
Resident Services and Workforce Development
Sage Carbone, Community Programs Director
scarbone@fenwaycdc.org
Direct: (781) 277-0160 / (617) 267-4637 x26
---
Sage began volunteering in the Fenway neighborhood while pursuing her undergraduate degree in Humanities at Wheelock College, and throughout the time she worked on a dual Masters in Communications Management and MBA at Simmons University. Through Fenway CDC's Resident Services and Workforce Development program, she hopes to help community residents achieve their life goals and live healthier by accessing services and building stronger career pathways.
In her role as a Program Administrator at Cambridge Community Schools, Sage managed the contracts and finances to provide out-of-school-time programming to more than 1,200 students each year. She also coordinated workforce development and healthy food programs across 12 sites to equitably serve residents of all ages. She is a co-founder of the collective Cambridge City Growers, which find and distribute thousands of seedlings each year to urban gardeners. As a community gardener, she hopes to empower residents to take an active role in the food system.
Sage is an Indigenous advocate, sports fanatic, and spends her free time rescuing cats.
Jumana Aljohni, Career Coach
jaljohni@fenwaycdc.org
Direct: (857) 675-1183 / (617) 267-4637 x29
Pronouns: She/her

---
Jumana Aljohni is a Middle Eastern peace professional. She received her Master's degree in Peace Interventions & Conflict Resolution from Portland State University, which has enabled her to be an effective leader and team member in a variety of contexts and roles. Jumana is an active advocate for global human rights with a focus on women's rights. She is a board member of the Center of Democracy and Human Rights, which promotes a peaceful transformation of Saudi political, social, religious, educational, and economic institutions.
Jumana is passionate about promoting equity and social justice through education, awareness-raising, and advocacy, especially for women of color. Jumana has worked in the healthcare, community services, and legal fields, but her main goal has been empowering people from marginalized and racialized communities in the workplace, as well as finding ways to amplify women's voices.
In her free time, she enjoys cooking, hosting dinner parties, dancing, and listening to podcasts and audiobooks.
Jamie Culbertson, Community Services Coordinator
jculbertson@fenwaycdc.org
Direct: (617) 865-9896 / (617) 267-4637 x15
Pronouns: they/them

---
Jamie Culbertson works to support and develop community programs and connect Boston residents to services to improve their quality of life. A recent graduate of MIT's Department of Urban Studies and Planning, they're excited to engage with community members through their knowledge of housing and community development.
While a student, Jamie interned for the MIT Living Wage Calculator and the Bronx Cooperative Development Initiative, where they worked with a coalition of community organizations that was developing an economic development plan by and for Bronxites. They credit their upbringing in a service- and peace-focused community and their time running a cultural house/cooking co-op at MIT for developing their interests in community building, spatial justice, and good food.
In their free time, Jamie enjoys cooking, reading, and making music with others.
Henry Ogor, Resident Engagement Coordinator
hogor@fenwaycdc.org
Direct: (857) 675-1182 / (617) 267-4637 x23
___________________________________________________________________________________________________________________________
I care deeply about the plight of marginalized and vulnerable groups in our society. I left Nigeria in 2019 to pursue a graduate degree in international development and social change so I could equip myself with tools and techniques needed to bring about the kind of change I sought to see in the world. While in graduate school, I took classes in Nonprofit management, social justice, youth work, and in these classes, I learnt about the pivotal forces that are shaping the contemporary human experience, and the steps we could take to help vulnerable and marginalized individuals adapt in our always changing society/world.
Before joining Fenway CDC, I worked as a program coordinator at Heading Home Inc., where I helped individuals experiencing homelessness access different social services within the community, which enabled them to move from emergency shelter into permanent housing.
At Fenway CDC, I hope to leverage my experience working with vulnerable and marginalized individuals, and my knowledge of community resources to help residents maintain successful occupancy of their housing, improve and preserve their wellbeing, implement effective and inclusive outreach programs that engage residents, and connect them to vital services and programs to improve their economic mobility and help them live healthier.
In my free time, I enjoy listening to the news, watching history documentaries, playing video games, and most importantly, spending quality time with people who are close to me.
Community Planning and Organizing
Richard Giordano, Director of Policy and Community Planning
rgiordano@fenwaycdc.org
Direct: (617) 865-9861 / (617) 267-4637 x19
---
Richard credits one of his parish priests, Fordham University, and the student-run Mexico Project for making him into a political and community activist. He credits his sociology degree for making him a critical thinker. Over the course of his career, Richard has briefly been a public utilities investigator, a caseworker, a NYC cab driver, an ironworker, and an aide to four different elected officials – but he has always been a community activist. In 1990, Richard discovered he could actually get paid to fight for things he believed in when he became the first staff community organizer for the Mass Association of CDCs. Since that time, he has remained involved in the community development field as a board member of two CDCs and as the Community Organizing Director for Fenway CDC since 2013. Richard loves the Fenway community whose long history of activism has helped shape the neighborhood in powerful ways and continues to do so to this day.
One of Richard's favorite past times is bicycling, and he wishes that his commute was actually longer. If he had more free time, he would take a bicycle trip.
Cassie White, Lead Community Organizer
cwhite@fenwaycdc.org
Direct: (857) 217-4370 / (617) 267-4637 x16
---
Cassie supports Fenway residents to advocate for a more affordable and equitable neighborhood. She holds a Masters in Community Engagement from Merrimack College where her studies focused on community organizing, leadership development, and social change. As a graduate fellow at Allston Brighton CDC, she witnessed the power of resident advocacy in slowing gentrification and displacement. Prior to graduate school, she taught in Honduras, organized church leaders in rural Minnesota, served as an AmeriCorps VISTA in Brockton, and administered public funding for youth workforce programs in Boston. In her free time Cassie enjoys knitting, growing veggies in her community garden, and walking in the woods.
Leo Ruiz Sanchez, Community Organizer
lruizsanchez@fenwaycdc.org
Direct: (857) 302-0523 / (617) 267-4637 x24
---
Leo grew up in rural Tennessee which has played an important role in his passion for housing equity and advocacy. Leo is a graduate of the Community Health department at Tufts University where he also focused his energy and efforts in law, policy, and advocacy. He held several leadership roles within the Latino and first-generation community. Leo hopes to use his past experience to develop his passion for social justice and access to health and wellbeing. Leo is inspired by the visual image and how it can create social change and dialogue. Leo's previous work within the Health Education department at the Fenway Institute and with the Student Clinic for Immigration Justice strengthened his commitment to working alongside vulnerable populations to create lasting and meaningful impact. Leo enjoys hiking, fitness, and exploring new places. As hitherto alluded to, Leo loves film and media so streaming is also a favorite pastime.
Portia Buchanan, MSW Graduate Intern
pbuchanan@fenwaycdc.org
Direct: (617) 865-9910 / (617) 267-4637 x27
---
Portia is currently serving as a graduate intern in the Planning and Organizing Department. A child of a Guyanese immigrant and Tuskegee, Alabama native, Portia grew up in a family dedicated to activism and education. She graduated from the University of Georgia in 2021 with a Bachelor of Arts in Sociology, where she focused her studies and research on the dynamics of race and racial injustice. Portia also interned with Tapestri Inc. during this time, serving survivors of human trafficking and domestic violence. This experience not only instilled in Portia a passion for serving others, but also sparked her interest in the social work profession.
Currently, Portia is in her final year of Boston College School of Social Work's graduate program, where she hopes to further hone her skills both in organizing and in Afrocentric social work. During her first year in the program, she worked with the Boston College School of Social Work's Equity Innovation Lab to research and implement solutions to workplace inequities. Portia is excited to focus her work this year with Fenway CDC and contribute to their efforts to support the Fenway and its residents.
In her free time, Portia loves reading, going on walks, playing video games, and learning Japanese.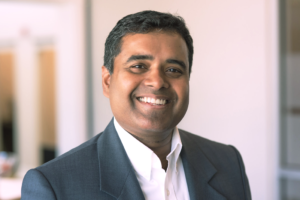 Suneeth P. John, Deputy Director and Head of Real Estate
sjohn@fenwaycdc.org
Direct: (617) 865-9871 / (617) 267-4637 x11
---
At Fenway CDC, Suneeth's focus is on sourcing development opportunities and bringing them to life in order to strengthen the Fenway community. He enjoys building connections with development partners, local institutions, financing sources and government agencies to ensure results for internal and external stakeholders alike. Suneeth has 15+ years of experience working on domestic and international projects and has worn multiple hats in his career including those of architect, landscape architect, urban designer, real estate development manager, underwriter among others.
Suneeth's is the President of the Board of Metro West Collaborative Development, a CDC focused on improving affordable housing opportunities in Boston's western suburbs. Suneeth is also a former member of the Zoning Board of Appeals (ZBA) in Watertown, MA. Trained in architecture and landscape architecture, Suneeth also holds a Master of Science in Real Estate Development (MSRED).
Suneeth strengthens his community driven efforts by continuing to explore more cost effective building methods with a focused effort on modular construction and enhancing offsite fabrication capacity in the Northeast.

Nick Pittman, Real Estate Senior Project Manager
npittman@fenwaycdc.org
Direct: (617) 865-9882 / (617) 267-4637 x17
---
Nick supports the preservation and development of affordable housing opportunities in the Fenway neighborhood. Since 2020 he has managed the development of Burbank Terrace, the CDC's first ground-up new development in two decades. He believes passionately in safe and affordable housing as a right for all, and having grown up in Cambridge has seen how many people have been priced out of living in the Greater Boston area. He holds a master's degree in urban and environmental policy and planning from Tufts University and a bachelor's in economics from Reed College. Before graduate school, he served in the Peace Corps as a community and youth development volunteer in Armenia and worked in economic consulting for a variety of government clients, including the U.S. Department of Justice and Environmental Protection Agency.
Outside of work Nick likes to make and eat food with friends and family, ride and fix bikes, and take long walks with his toddler.
Edward Quinn, Real Estate Project Manager
equinn@fenwaycdc.org
Direct: (617) 865-9879
Office: (617) 267-4637 x 21

---
Ed is excited to work in the Fenway neighborhood to help increase the development, support, and long-term security of affordable housing in the area. He has a background in residential real estate brokerage, investments, andasset management – a career he embarked on after working in operations management within the hospitality industry before moving to the Boston area in 2018.
He completed his undergraduate education in Communication and Media Studies at Hofstra University, where he worked within the Office of Residence Life as a resident assistant for 3 years providing vibrant residential communities that foster personal, social, and cultural development opportunities. Building from that experience, he is excited to advance social justice and promote diverse communities through the lens of housing at Fenway CDC.
Ed is a current resident of Somerville, and in his free time he enjoys cooking and trying new food, playing guitar, listening to music, spending time with friends and family, and exploring New England.
Ari Sugerman, Asset Management Associate
Direct: (857) 264-2354 / (617) 267-4637 x20
---
Ari graduated from the University of Rochester with degrees in math and social justice. Growing up in Jamaica Plain and going to high school in the Fenway, Ari has seen how expensive Boston and the Fenway have become and values the opportunity to ensure the sustainability of Fenway CDC's affordable housing as an asset manager. Ari was first introduced to the CDC world as a summer intern with Southwest Boston CDC where he researched proposed environmental policy. Before college, Ari took a gap year and participated in a three-month cultural exchange program in Indonesia before living in Sydney with his cousin. In his free time, Ari enjoys walking, hiking, biking to explore nature, reading, and playing and watching sports.
Samira Saad, Co-Op
ssaad@fenwaycdc.org
Direct: (617) 865-9909 / (617) 267-4637 x22
---
Samira is currently serving as the Housing Development and Community Building Co-op. Originally from Connecticut, she moved to Boston two years ago for university. She is currently in her third year at Northeastern University where she majors in Politics, Philosophy, and Economics with minors in Mathematics and History. She has guided her studies and past work experience around community-centered decision making and using empathetic research and quantitative methods to approach the complex problems we face. In her past work, she has focused on community-based issues such as free access to the arts, civic engagement, education, and violence against women. She is excited to aid in the important work to preserve the neighborhood and enrich lives in Fenway on the housing and organizing teams.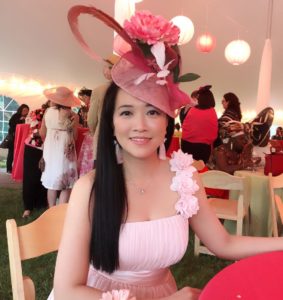 Iris Tan, Marketing and Development Director
itan@fenwaycdc.org
Direct: (617) 865-9891 / (617) 267-4637 x25
---
Iris works with stakeholders to increase funding, resources, and talents to advance Fenway CDC's work. She oversees fund development comprising of events, grants, major gifts, annual giving, and planned giving. She collaborates with public funders, many prominent businesses, and Fenway's renowned institutions of academic, healthcare, arts, cultural, and sports institutions to create fun events and meaningful partnerships that improve lives in Greater Boston.
Iris was born and raised in Singapore and earned a Bachelor of Commerce degree with double majors in marketing and management from Murdoch University, Australia. A scholarship brought her to Boston where she earned her MBA from Hult International Business School and had an exchange program at Boston College.
Prior to Fenway CDC, Iris worked at Asian Community Development Corporation of Boston where she managed fundraising programs and organized sports, business, and entertainment events. Iris also previously worked at National Kidney Foundation, where she managed 7 business units of 170 team members to raise US$22 million.
Iris loves to read, dance, and travel. She is a board of director at YMCA Huntington and serves on the board of Boston Chinatown Main Street which promotes economic opportunities for small businesses.
Corinne Fisher, Communications & Grants Manager
cfisher@fenwaycdc.org
Direct: (617) 865-9910 / (617) 267-4637 x12
---
Corinne works with cross functional teams to manage communication activities and provides support for events and grants management. She graduated from Fairfield University in 2017 with a degree in Marketing and Communication. Her past experiences included developing service-learning activities for students, and completed a year of service with the Jesuit Volunteer Corps working with unhoused individuals in Los Angeles, California. Through the transformative year of service, Corinne developed a passion helping vulnerable people access safe and affordable housing. She moved to Boston in 2020 to be closer to family and friends. Corinne had worked at a public policy consulting firm.
During her free time, she enjoys gardening, practicing yoga, reading historical fiction, and exploring Boston.
Phuong Nguyen, Events & Resource Manager
pnguyen@fenwaycdc.org
(617) 267-4637 x18
---
Phuong organizes events and provides support for resource development activities. She found a passion for event planning after being a volunteer at Fenway CDC. She was formerly a Program Assistant at Northeastern University where she identified and analyzed potential program partners by contributing her finance and project management knowledge. Phuong was born and raised in Vietnam. She earned a Master's Degree in Project Management from Northeastern University.
She loves traveling, listening to music, and cooking.