Helping residents live healthier and happier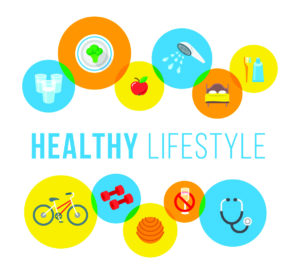 Fenway CDC is looking for families to participate in a 16 weeks program which comprises of counseling from health coach, exercise activities, and nutrition workshops. For inquiries, please contact Jasmine Vargas at jvargas@fenwaycdc.org or (617) 267-4637 x 13. We thank the Boston Children's Hospital for funding our Healthy Habits program to promote health and wellness to Boston families with children. Activities will be conducted virtually. Download poster here.
During these uncertain times, it's more important than ever to uplift each other, and to help ensure the health and wellbeing of our families, friends, and neighbors. Our goals for this program are to educate parents and children about health and wellness while leveraging partnerships to improve community health, promote nutrition, and encourage exercise!
We want you to become accountable for your health – after all it is your body!
We believe that lasting change is only possible when you understand the impact your food choices and daily activities have on your body. Our Healthy Habits Program will help you create your own personal training plan that is 100% effective for you, now and in the future.
What You Will Gain
More BODY AWARENESS

Learn how to listen to your body and understand its capabilities without relying on a gym or training equipment
Learn to build more activity into your daily life for a stronger body, healthier future, and healthier family

The knowledge to SET YOUR OWN FOOD GUIDELINES

Discover the truth about different diets – separate fact from fiction
Learn why you can't outrun a bad diet!
Discover the best natural food sources to get vitamins and minerals

The ability to BECOME YOUR OWN PERSONAL TRAINER

Rediscover your inner athlete – find out what motivates you and your family
Learn how to adjust your family's exercise and diet routines according to your needs
What's Involved
Materials will be emailed to you every Sunday. Mondays will consist of a free 30-60-minute fitness class to kick off the week. Fridays include a live session that will dive into details on that week's health and fitness topic, including a Q&A segment.
Throughout the week, you should expect to be getting at least 45 minutes of physical activity each day. You can choose any time of day that works best for your schedule. Additionally, there will be a weekly challenge!
You will have 1-1 calls with Jasmine Vargas during the first week of the program, and then again during weeks 2-8 to review your plans. Jasmine will also be available to answer any specific questions you may have about the program and requirements.
There is no special equipment required – just a ton of enthusiasm, a sense of fun, and a desire to reconnect with your body and its potential!
Go, Team!
We know it can be difficult to achieve your goals and instill new habits alone. On average, it can take between 30-66 days to make a new habit stick. So, we're bringing in another crucial factor to the program: community.
You will be joining a private support network of peers in the program who will be sharing their experiences and encouraging you all the way. Surrounding yourself with like-minded people will subtly influence your behavior, and ultimately, have a huge impact on your success. Think about it – have you ever set a goal that only you knew about? How easy was it to excuse yourself from it when things got a little tough? This community will become the network of friends that inspire you to realize your goals and keep you motivated through the challenging times!
Support Group
Support Groups – Online Forum to share questions/experiences
Prompt of the week

New recipe exchange & cooking challenge
Health & Wellness Resources
All resources are free, but you may need to create an account to access certain videos or pages on a website.
Food Guides
MyPlate Food Guide for Kids
https://kidshealth.org/en/parents/myplate.html
MyPlate Food Guide for Teens
https://kidshealth.org/en/teens/myplate.html
Sample Seven-Day Meal Plan for Type 2 Diabetics
https://www.healthline.com/health/type-2-diabetes/seven-day-meal-plan
Sample Meal Plan for Older Adults
https://www.nia.nih.gov/health/sample-menus-healthy-eating-older-adults
Free Cookbooks
Deliciously Healthy Dinners
https://healthyeating.nhlbi.nih.gov/pdfs/Dinners_Cookbook_508-compliant.pdf
From Scratch (vegetarian)
https://cookbooks.leannebrown.com/from-scratch.pdf
Gluten-Free Choices for Celiac Disease
https://www.beyondceliac.org/gluten-free-diet/holiday-ecookbooks/ 
Good & Cheap: Eat Well on $4/Day by Leanne Brown
https://books.leannebrown.com/good-and-cheap.pdf
Bueno Y Barato: Aliméntate Bien a $4 al Día
https://books.leannebrown.com/bueno-y-barato.pdf
Stone Soup Cookbook (6 ingredient recipes)
https://s3.amazonaws.com/stonesoupebooks/Stonesoup+FREE+eCookbook.pdf
Vegan Recipes Cookbook
http://www.eatingwell.com/article/290980/download-a-free-vegan-recipes-cookbook/
Fitness
Break a sweat at home!
"If you're missing the gym and are struggling to stay fit while spending more time inside, try building a new workout routine online. Personal trainers, yogis, and dance instructors are offering virtual classes that can help you get active from the comfort of your living room. With these online fitness events, staying in shape is as easy as staying home."
https://www.eventbrite.com/c/the-best-online-fitness-classes-for-breaking-a-sweat-at-home-cwwttyy/
Collection of Wellness Workshops:
"If you're finding daily life stressful, worrisome, and isolating while sheltering-in-place, you're not alone. Now, more than ever, self-care and a sense of community are crucial for coping with daily stressors. Whether it's a guided meditation, yoga class, or good old-fashioned dance party you're after, here are the best online wellness events to soothe your mind, body, and soul."
https://www.eventbrite.com/c/the-best-online-wellness-events-to-keep-you-grounded-cwwrcfp/
OrangeTheory
Join OrangeTheory at home and stream free at-home full-body workouts to keep you active!
https://www.orangetheory.com/en-us/athome/?utm_source=google&utm_medium=sem&utm_campaign=Orangetheory-2020-PPC-Non-Brand-AtHomeWorkout&utm_term=tombras&utm_content=OTFatHome_us&gclid=CjwKCAjwh472BRAGEiwAvHVfGgPgGSwuPQzamFJW5eqrso_Pq0OaIN69PHCvcjVxdHih5xSbrHd13xoC7BAQAvD_BwE
Planet Fitness
The "judgement-free zone" fitness center is now online! Join certified trainers and special guests as they host "Home Work-Ins," ranging from HIIT to Hip-Hop classes on their Facebook page.
https://www.facebook.com/pg/planetfitness/videos/?ref=page_internal
YMCA
Check out their Facebook page for exercise classes (HIIT, Yoga, Pilates, Low Impact & more!)
https://www.facebook.com/pg/YMCABoston/videos/?ref=page_internal
Facebook LIVE Schedule:
https://ymcaboston.org/stronger-together
YMCA 360
An additional YMCA website resource that provides on-demand classes and virtual coaching. It includes: yoga, kids' activities, youth sports, exercises for older adults, core conditioning, Pilates, and much more!
Meditation
Great Meditation
Want to learn more about meditating and what it really means? Listen to these guided meditations created for sleep, positive energy, and mindfulness.
https://www.youtube.com/channel/UCN4vyryy6O4GlIXcXTIuZQQ/playlists 
Goodful: Meditation for Beginners!
Take a moment to clear your mind and find a centered calm with these 5 to 15-minute videos!
https://www.youtube.com/playlist?list=PLQiGxGHwiuD1kdxsWKFuhE0rITIXe-7yC 
Mindful Boston: FREE meditation classes online, including zoom meditations!
"Real life includes anxiety, uncertainty, and fears.  While this is not a new thing, it is being highlighted at this point in history. Instead of jumping on quick-fixes to cover over unpleasantness, Mindful Boston emphasizes tools for building long-term resilience, especially humor. At Mindful Boston we offer a structure for integrating meditation practices into your real life, as it is."
Yoga
Afro-Flow Yoga: FREE weekly yoga classes
"As we explore new ways of cultivating health, wellness, and connections to community – Afro Flow Yoga invites you to our weekly Virtual Class."
https://www.afroflowyoga.com/events/categories/classes/online-classes-classes/
Glo: FREE online yoga/pilates classes
"As we grapple with the human impact of COVID-19, many of us are feeling anxious and uncertain. We're here to support you in the best way we know how: by offering these free classes for you to use and share as needed. If circumstances dictate that you stay at home, we hope your practice and the Glo community can be sources of comfort and strength."
Yoga with Adriene: A 30-Day Yoga Challenge
Adriene's YouTube channel includes all kinds of videos she has created for stress, anxiety, joint pain, digestive health, chronic pain, lower or upper back pain, and bedtime yoga! Challenge yourself with this 30-Day yoga challenge for beginners!
https://www.youtube.com/playlist?list=PLui6Eyny-UzzFFfpiil94CUrWKVMaqmkm 
YogaDownload
Check out this YouTube playlist full of beginner, intermediate, advanced, and expert yoga videos!
https://www.youtube.com/playlist?list=PLZkDZKOcvYTh4dRDXQ71m7gQUmWkDmLAl
"Eat the rainbow" graphic – https://www.freepik.com/free-photos-vectors/eat-rainbow
Produce prep guide – how to store, buy, use/cook different ingredients
https://snaped.fns.usda.gov/seasonal-produce-guide
https://www.cooksmarts.com/cooking-lessons/cooking-produce/produce-prep-guide/